Link exchange help webmasters gain more exposure of their sites over the internet. It is the most cost-effetive way to promote your sites. If you'd like to exchange link with us, please send us an email at info@gzintlinc.com
Here are some helpful links you might be interested in:

New Baby Essentials
Everything you need for your new arrival



Blujay 100% Free Online Marketplace. G&Z Retail Store

Free online store for your business with Google Checkout and PayPal. G&Z eCRater Store

The American Kitefliers Association Join AKA and get a 10% discount to order kites from us*
(*AKA members: sent us your AKA member ID# before placing the order and we'll email you the special 10% coupon code. This coupon code is valid for kite orders only. Do not add other items in the shopping cart when submitting the coupon. Phone or fax orders also accepted)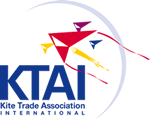 Kite Trade Association International: Providing news and updated information about events in the Kite Industry. The Website is designed as an information resource and exchange for members, and as a promotional tool for the industry.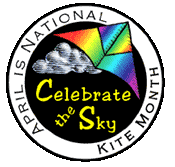 National Kite Month is a year long effort by kite professionals, enthusiasts, supporters, manufacturers, and friends to promote the wonderful qualities that kite flying has to offer people of all ages & physical ability levels. Kiting is truly a universal activity, limited only by the imagination. National Kite Month is a not-for-profit venture co-founded by the American Kitefliers Association and the Kite Trade Association International. Kite events around the world help introduce people to the fun of kiteflying, the rich history of kites, the stunning artistry of kitemakers, and how kites can be used as educational tools.