Welcome to our wholesale store, a place you'll find great deals in collectible gifts and oriental items.
We are the manufacturers, importers and wholesalers of collectible gifts and oriental products. All the items shown here are imported directly by ourselves, so you may be rest assured that our prices are the best. We are proudly introducing our 'Baby Care Products', 'Cork Sculptures', 'Silk Kites', 'Satin Handbags' & 'Oriental Apparel' items to retailers like yourself to make potential profit from reselling them.
In the spring of 2003, we started offering diaper bags. With the continuous positive feedback from our customers, we have improved the designs and added more styles (including backpacks) and colors. To make it a series of products, 'I Frogee' has been named. Blankets, bibs, pillows, foldable tents, squeaky shoes and gift packs have been included in our product line. More baby care products will be introduced to the market in the coming year.
New items are added every month, so please bookmark us and see our progress.

Live Support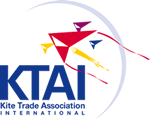 Merchant Member